All right! We're on the last section of my June Wrap Up–the physical books I read from my personal library (as well as two from my university library).
Stories for the Nighttime, and Some for the Day by: Ben Loory 
Stories for the Nighttime is Loory's collection of forty short stories, all of which contain some element of magical realism. There's a tale about an octopus who lives on land, about aliens, about boys and girls that fall down wells and fly through space. It's a solid collection of contemporary fables. I enjoyed most of the stories. They're fun, and sometimes a little creepy. I recommend if you like short stories collections that contain fantastical elements. They're perfect for reading at night, curled up in bed with some tea. I gave the collection about three-and-a-half stars, possibly leaning towards four.
The Shining Girls by: Lauren Beukes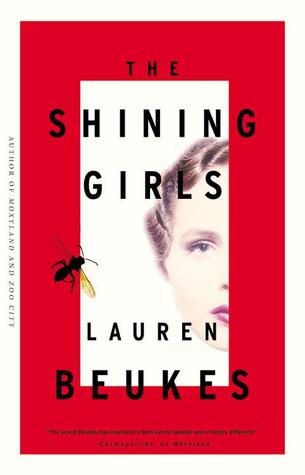 The Shining Girls is about a man from the 1930s who comes across a special house that allows him to travel through time. While traveling through time, the man, Harper, comes across certain women that 'shine' to him. When he finds these women, he kills them, and takes something of theirs to leave as an artifact on the next victim. Everything is going fine for Harper, until one of the girls gets away.
I absolutely love the premise, but felt some of its delivery and structure were not my taste. Because the book deals with disjointed time, I felt that there should have been less perspectives going on. While I 'enjoyed' getting to see the personalities of the woman that Harper was hunting, they took up time that could have been used to develop the other characters. I didn't quite understand Harper's motives, or even the House's motives. While I'm not someone who needs everything explained to me within a novel, I would have enjoyed a bit more explanation on some of it.
It's a good thriller, though. I really liked Kirby's POV (the girl who gets away). And it's a fast read, with pretty good writing–some sentences were really great and crafted wonderfully, while others felt like they were trying too hard to present a certain personality type. Solid three-and-a-half star read.
The Well of Ascension by: Brandon Sanderson 
The Well of Ascension is the second novel in the Mistborn series by Brandon Sanderson. Because it's the second novel, I'm not really going to say anything except I love this series. I love it so much. This book is a great continuation from the first one, though I will say that it's much more political rather than adventure, plot driven. It picks up with Vin and Elend and the gang right where the first one left off, and introduces a couple new characters that are great. The character that affected me the most was probably Sazed. I loved Sazed in the first, but I somehow loved him even more in this one. He's such a complex character, and I love the questions that his character raises in the role of religion and faith. And Vin remains one of the strongest female characters in a fantasy series that I've read thus far. I'm so excited to continue onto the Hero of Ages! 
The Enchanted by: Rene Denfeld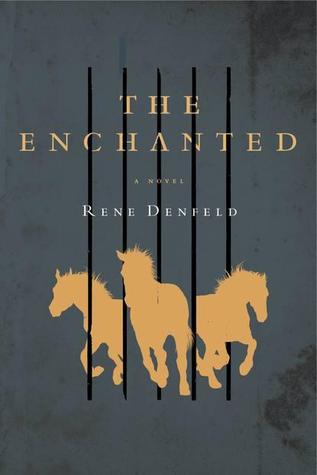 The Enchanted is told through the eyes of a death row inmate in a prison who is the 'eyes' of the prison. He sees everything that's going on, including the fostering relationship between the fallen priest that's there to help inmates about to be executed and the Lady–an investigator who researches and is hired to try and get the inmates off death row. The Enchanted is a beautifully told story and wonderfully crafted. I loved the atmospheric feel it had to it, as well as the way that Denfeld used magical realism throughout the novel. It's a hard novel to read at times, and makes the reader deal with issues and situations concerning inmates in the prison system that they won't feel comfortable dealing with. It's beautiful, though, and well worth the read. I gave it five stars.
Burial Rites by: Hannah Kent 
Burial Rites tells the story of the last days of Agnes, the last woman to be executed in Iceland in 1830 for having a hand in the brutal murder of her master (and lover). Agnes is moved to an isolated farm, where the family keeps an eye on her and has her help them around the farm with the daily duties. They don't expect to get close to her, but as the year progresses, they find that perhaps Agnes isn't quite the monster people perceive her to be. The reader (and the family) learns more about Agnes and her past as she talks to the priest requested to be her spiritual advisor.
Burial Rites is a beautiful novel. Kent captures the atmosphere and feel of Iceland well; the detail and tone is gorgeous. I also really loved Agnes as a character. The reader grows to empathize with her and even though you know the end of her story at the beginning of the novel, you hope that something can change. It's a novel that questions the way that female voices are silenced, and it focuses on the complexity of character–it shows that people and events are not as easily categorized as black and white. Highly recommend. I gave it five stars.
Borderlands/La Frontera: The New Mestiza by: Gloria E. Anzaldua
Borderlands is a collection of essays and poems that redefine and challenge the way we think of identity. It remaps 'boundaries'–particularly when it comes to Mexican American boundaries, as well as queer boundaries. It shows that nothing is as simple as 'here' or 'there'; 'us' or 'them.' It's a compelling collection. It's written well, and it forces the reader to think about the ways we define our identities and the ways other try to define them. It's worth the read if you're interested in cultural studies, queer studies, etc. I gave it five stars.
Like Water for Chocolate by: Laura Esquivel 
Like Water for Chocolate tells the story of Tita and her love, Pedro. As the youngest child, Tita is supposed to take care of her mother until she dies, which (of course) means she can't marry Pedro, even though that's all she wants. At the core of it, it's a book about family and love. I'm not sure how I feel about this book. On one hand, I love the way it speaks about family, gender roles, and relationships between people. And I LOVED the connection with food and the different magical realist elements in this. I liked the way that this hugely soap-opera-esuqe romance was played out in the foreground while conversations of war and politics happened in the background. It made for some cool, dynamic moments. Some of the writing and imagery is quite beautiful. I liked the way the novel felt very 'airy' and fairy-tale esque. I liked the main character, Tita, though sometimes she irritated me.
Some things I didn't like? While I liked the more fairy-tale elements, I thought that there could have been clearer indicators of time passing. Especially once the end is happening. And I would have liked more development between plot points. It felt like 'plot point-plot point-plot point' with little narrative build up in between. Fleshing it out would have benefited the characters that felt pretty 'one'-dimensional. And I did not like the end. It came out of nowhere and left me like "wait…what?" Did not enjoy.
So…I don't know. I liked it, but I don't like how the end makes me feel like reading the first 220 pages is just…fluff. It's nice while reading it, but it doesn't leave a long lasting impression. I gave it three stars.
Strangers by: Taichi Yamada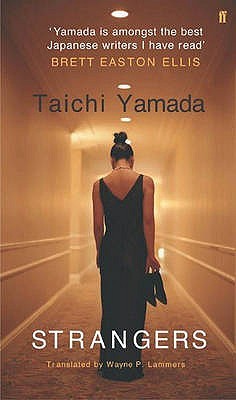 Strangers tells the story of a middle aged man who lives out of his office/apartment now that he's gotten divorced from his wife. It has two main plot points: one details his new relationship with another girl in the building, Kei, and the other concerns his family. One night, while feeling nostalgic, Harada goes to his childhood neighborhood. While there, he runs into his mother and father, even though they've been dead for decades. He knows he shouldn't keep visiting them, but he finds comfort in the time they spend together.
Strangers is a quiet, compelling ghost story. It makes you think about what you would do if you could see someone again that you haven't seen for some time, and it's quite chilling by the end. I really enjoyed it. It's different from any other ghost story I've read. I recommend it if you like Japanese literature or ghost stories. I gave it four stars.
And, we're done! That is the end of my June wrap up. Like always, if there's a book here you'd like a more in-depth review on, let me know! And let me know if you've read any of these and what you thought!
Until next time, happy reading!
–E. Adeline