July was a bit of a 'slower' reading month for me, it felt like. I had to take a couple breaks, especially after all of the reading I did in June, and I was reading some pretty heavy theoretical texts, so I devoted some time and thought to those. I still managed to get five poetry collections, three novels, two epic poems, and two academic texts read. So, not too bad! And I loved everything I read, so that was nice.
&&&
Poetry
New Shoes on a Dead Horse by Sierra Demulder 
I enjoyed this collection a lot. Demulder has a beautiful way of completely ripping your heart out of your chest. Some of her images and lines are so raw and so achingly relatable that you kind of have to sit back for a moment and just let it sink in. I highly recommend this collection if you're a fan of spoken word/performance poetry, and check her out on Youtube to see her perform some of her pieces. I gave the collection four-and-a-half stars.
Ceremony for the Choking Ghost by Karen Finneyfrock
This is another collection that really blew me away. It's the first collection that Finneyfrock came out with after the death of her sister, and so many of the poems deal with grief and loss and moving on in a beautiful way. There's one poem about Lot's Wife that I'm still thinking about a month after reading it. It's amazing. I gave the collection five stars. Read it immediately.
Ariel by Sylvia Plath 
I've not read a lot of Plath, so when I made a huge library trip, I decided to pick this up. I didn't regret that decision. Plath's poetry is something that begs to be read and reread multiple times. With some of the poems, I would reread them immediately after finishing them, and find new things within them that hadn't stuck out to me the first time 'round. It's a great collection of poetry, and it's made me excited to read more Plath. I gave it four stars.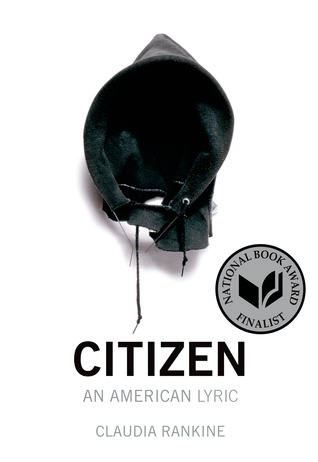 Citizen: An American Lyric by Claudia Rankine
Read this. Read it immediately. Rankine beautifully articulates and presents the troubles still faced today in regards to racism about the ways that black bodies are erased in the eyes of white bodies, while simultaneously being held up against these white bodies as Other–"graphite against a sharp white background." It's a heartbreaking and emotional collection that explores identity, body politics, loss, grief, and the inability to speak (because who is listening?). I gave it five stars, and must own it.
Remnants of Another Age by Nikola Madzirov 
Remnants is a collection that explores exile, loss, grief, and identity. It's beautiful. Madzirov was born in 1973 to a family of Balkan War refugees, and this family history lies behind a lot of what is presented in this collection. I liked the edition I read, because it had facing page translations. I can't read the original language, but it's always cool to see how the poem is laid out and what it looks like in its original form. I loved the poems, and so I gave the collection five stars.
The Iliad by Homer  
I enjoyed the Iliad more than I thought I would. There are some sections that drag a bit, but overall it's fascinating. I loved the dichotomy between the gods and the humans (and the way that the gods just appear to be playing a game between each other with the men's lives), as well as the different gender roles and gender differences that appeared. I appreciate this poem both academically and as a reader.  Troy and the Trojan War pops up in a lot of different medieval texts, so reading this will help with my next read throughs of those texts. And I love Achilles' and Patroklus' relationship. I gave it four stars.
The Odyssey by Homer
I've read The Odyssey before, but that was way back in ninth grade, and I did not like it. I figured I might appreciate it more this time around, and I did. I didn't like The Odyssey as much as I liked The Iliad, but I did enjoy it. It does drag a bit once Odysseus makes his way back to his home and before he kills all of the suitors, so that part was a bit tedious to read, but I (once again) enjoyed the gender dynamics within the text, and I need to write a paper about all of the looming and weaving that happens, because I was really drawn to that. I gave it four stars.
&&&
Novels
The Gracekeepers by Kirsty Logan 
If you've seen my review, you already know I loved this book. It's amazingly well written, it has a great cast of characters, and its imagery is simply brilliant. It's a great story about love and relationships and hope. I just adored it, and cannot wait to reread it. I highly recommend this book if you're into fantastical stories that explore human nature and the intricacies of how we love. I gave it fig stars.
The Three Musketeers by Alexander Dumas
I read this book in about five days, and it's almost seven hundred pages. That is how much I loved The Three Musketeers. I think Dumas might be one of my favourite authors. He writes adventure stories so well. Now, Musketeers is not as good as The Count of Monte Cristo, and it's not as sophisticated as it either. Athos, Porthos, Aremis, and d'Artagnan are all ridiculous characters. They're unlikeable people, and terrible friends sometimes, but they're still charming throughout the entire book. They were humorous, and had great witty banter between themselves. I will say, I didn't like how Dumas portrayed women in this novel. They're superficial and have next to no depth to them; they exist to love male characters, which is disheartening to see. I love Lady de Winter–she has to be one of my favourite female characters, and had a lot of agency–but I do not like how Dumas ended her story. So, the novel isn't without it's flaws, but I still really enjoyed it and gave it five stars. If you like adventure novels, give this book a go (after you've read Monte Cristo–because that book is fantastic).
A Tale for the Time Being by Ruth Ozeki 
Another fantastic novel. I loved this book. It explores identity, grief, nostalgia, loss, and just what it means to be human and make human connections. It's a novel about touching other people's lives across time, and what it means to live. It's an incredibly meta novel, which I was not expecting. Ultimately, it's one of the best books I've read so far this year, and after finishing it, I immediately wanted to pick it back up and read it over again. It's beautiful. I gave it five stars.
&&&
Academic
Getting Medieval by Carolyn Dinshaw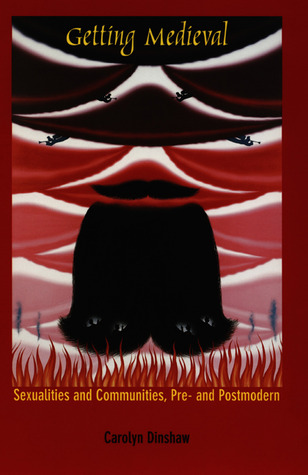 This is one of those texts that I should have already read, being a medievalist. I enjoyed it. I like Dinshaw's writing, and I felt the way she explored queer identity and discussed looking back and touching the past was incredibly fascinating. It's a text I know I'll return to and use in later ideas or papers. It's dense, and I'm sure there's a lot I missed or didn't connect while reading it, but it is an accessible theoretical text, I believe. I gave it four stars.
Feeling Backward: Loss and the Politics of Queer History by Heather Love
Feeling Backward is the type of book that reminds me why I'm an academic. It's got beautifully captivating writing, and it explores facets of literature and identity that I hadn't explored before. I loved how Love discussed the role of loss and grief in queer histories, and her own take on touching the past, and looking backwards to try and construct the collective queer identity. It's a fascinating read, so if you like queer theory or queer literature, I would recommend at least picking it up and reading the introduction. I don't study the texts that she discusses in the book, but this book made me want to read all of them. I gave it five stars.
And that's it! Sorry this is late; I meant to have it up early, and just lost track of time. Have you read any of these? If so, what have you thought about them?
Until next time, happy reading!
–E. Adeline