Stats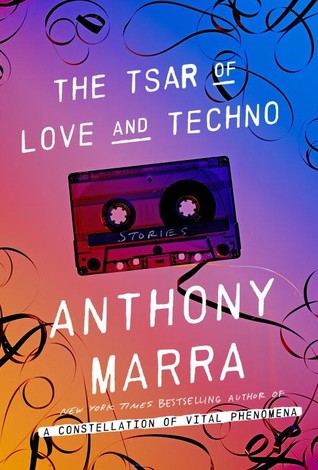 Publisher: Hogarth
Published: 6 October 2015
Word Count: 332 pages
Stars: 
***
The Tsar of Love and Techno is quiet; it's loud; it's violent; it's emotive; it's a collection that details the lives of a series of interconnected characters who are all haunted by ghosts from their pasts. The way in which Marra connects the characters allows the reader to see events happen through changing perspectives, which adds to the complexity of his stories. It's a collection  about human nature and love and regret. It's beautiful. Marra has fantastically poetic writing, and the way that he ties everything together in this series is wonderful. It's one of the best short story collections I've read with some of the most flawed, yet so human, characters. The way that Marra integrates the past with the present and the future is spectacular. The stories occur in a variety of years, starting in 1937 with an artist who censors photographs of people declared as traitors, and ends in the 'year unknown.'
I'm so glad I decided to read this collection. It taught me more about Chechnya and its relationship with Russia, and as I said, it has some fantastically well written characters. This is a collection I'll revisit many times, and it's made me even more excited to read his novel, A Constellation of Vital Phenomena.
I highly, highly recommend it.
[Thank you so much to Blogging for Books for sending the book in exchange for an honest review; I'm not being paid for this review.]
Until next time, happy reading!
–E. Adeline